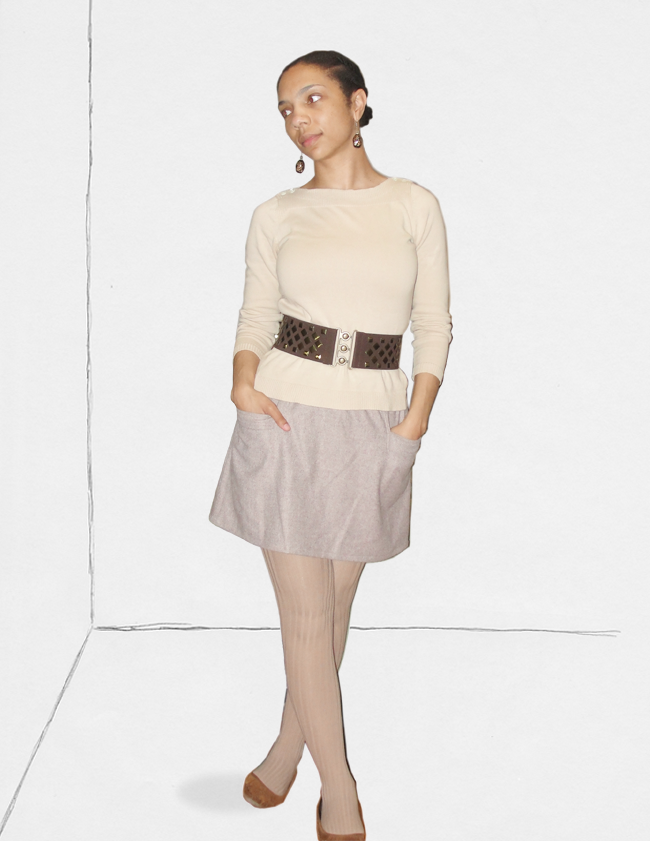 Earrings – Gift; Top – Banana Republic, Thrifted; Skirt – Thrifted; Tights – Gift; Shoes – Nine West; Belt – Thrifted
Hello there. This is me, and I'm wearing an outfit.
I've been blogging my outfits at widethinker.com, but I've decided to merge the two sites (kind of like what happens in the final scene of The Dark Crystal, minus the whole ascension thing). You'll see more outfits, art, and other things soon.
"What was sundered and undone, shall be whole, the two made one." – Aughra