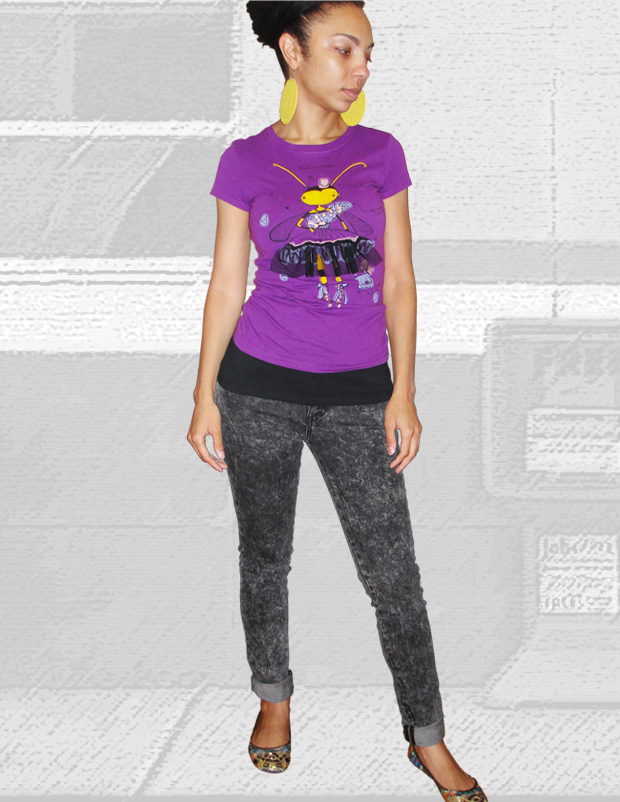 Earrings – Clark Park Flea Market; Tee – Target; Cami – DiviineModestee.com; Jeans – Lux via Buffalo Exchange; Shoes – GoJane.com
So I felt like I was posting a lot of neutrals, and I wanted to add one of my more colorful outfits. I wear a lot of color these days, which I decided to do deliberately after years of black/brown/navy/white. Wearing bright colors always puts me in a good mood.
This is one of my favorite tshirts – I got it from Target in the kid's section. I find that the tees there are so much more fun than the ones in the grownup section. It also says "Fashion = magic," which is of course true. I love the little bee lady with her tiny hat and sewn on tulle skirt.
Worn with one of my favorite pairs of jeans, last seen here, and favorite shoes, last seen here.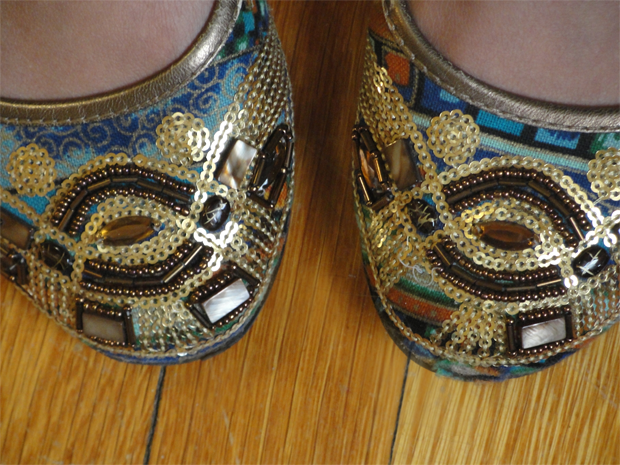 I adore beaded shoes and really need to find a new pair. These have seen better days but they're still my favorite! Love the combination of colors, sequins and beading.
Do you have a pair of shoes or other accessories that are hanging by a thread but you refuse to give them up?