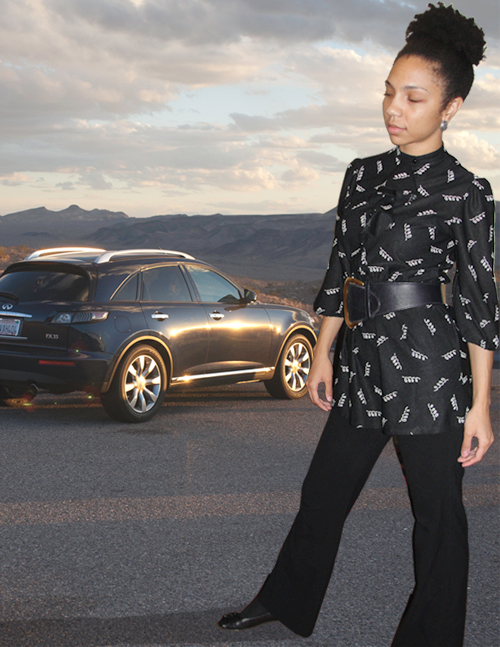 Blouse – Vintage Archives, Belt – Buffalo Exchange, Pants – ???, Shoes – GoJane.com, Earrings – Thrifted
This is one of my favorite blouses. I got it from Vintage Archives on Etsy. I had to have it because of the high, ruffled neckline and the coil pattern (which reminds me of my hair). It looks like it's been altered – hemmed at the bottom, and the sleeves may have been shortened and gathered to create the bell shape.
This time, I wore the top with stovepipe black pants, ballet flats, and my giant-buckled Donna Karan belt. A former coworker once said it looked like I had just won the heavyweight championship – well played sir, well played.