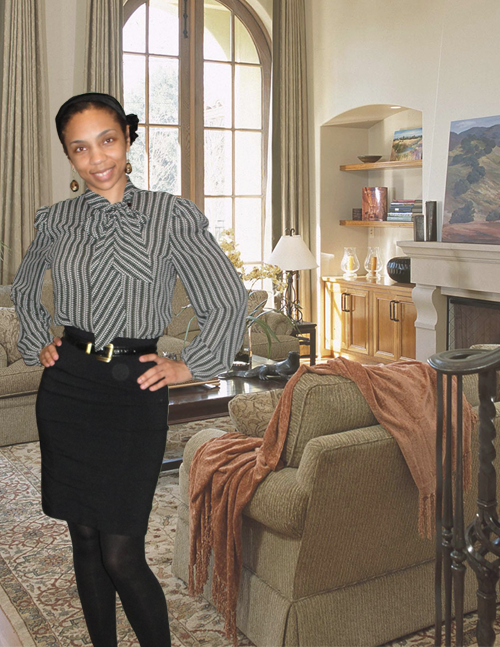 Earrings – Gift; Headband – American Apparel; Blouse – Thrifted; Skirt – Thrifted; Belt – Thrifted
I wore this to see the Pennsylvania Ballet. At first I thought the puff sleeves made my shoulders look a little too wide, but it's grown on me. Looking forward to wearing this blouse again – I love pussy bows. Next time I'll wear it with my new high waisted jeans and bigger hair which may help balance the shoulders.
What about you? Have you worn an outfit that you thought was horrible but in hindsight was hot?